FIRST UNITED METHODIST CHOIRS
---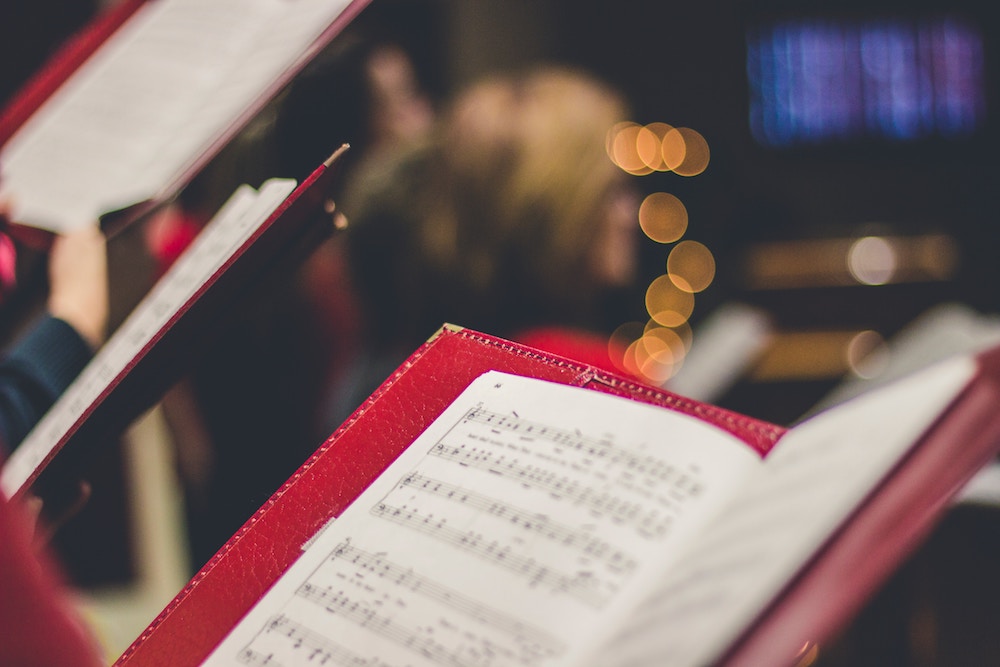 Chancel Choir
The Chancel Choir is directed by Sally Blackwell and is accompanied by Kathy Willis. This choir rehearses on Wednesday nights from 6:00 to 7:00 in the Chapel which is located behind the sanctuary. They sing at the 10:00 worship services and for other special services throughout the year. If you read music or just enjoy singing, come and join us in performing great hymn arrangements, spirituals, gospel songs, holiday sacred music, and original compositions.
Handbell Choir
The two octave Handbell Choir is directed by Sally Blackwell and rings in the Fall, at Christmas, and during the Lenten and Easter seasons. Rehearsals for this group are from 7:00 to 8:00 on Wednesday nights in Wesley Hall which is located under the sanctuary. This choir rings at the 10:30 worship services and at other special services. Reading music is a requirement for joining this group.
Children's Choir
NOT CURRENTLY MEETING: The Children's Choir is directed by Deanna Nelson and meets on Wednesday afternoons in the Children's Chapel which is located in The Family Life Center. This choir rehearses during the weekly children's activities on Wednesdays. They sing at the 10:30 worship services at various times throughout the school year.